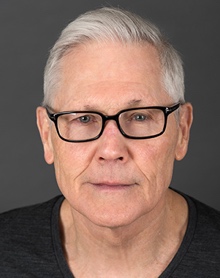 Michael Carroll
Professor of Pediatrics, Harvard Medical School 
PCMM, Boston Children's Hospital 
Co-director, MMSc in Immunology, Harvard Medical School 
Email: Michael.carroll@childrens.harvard.edu 
Dr.  Michael Carroll received his Ph.D. in Immunology from the UT Southwestern Medical School (Dallas, TX) under the direction of Dr. J. Donald Capra; subsequently, he trained with Dr. Rodney R. Porter in the Biochemistry Department, Oxford U (Oxford UK). In 1985, he was appointed an Assistant Professor in Pediatrics and the Department of Biological Chemistry at the Children's Hospital/Harvard Medical School. He was promoted in 1998 to the rank of Professor of Pediatrics, Harvard Medical School and Senior Investigator, Boston Children's Hospital, Program in Cellular and Molecular Medicine.
Dr. Carroll served as Director of the Harvard Graduate Program in Immunology from 2005 – 2016.  Early in his career, he was an American Arthritis Foundation Fellow and Investigator and later a recipient of a Pew Scholar award. He is a recipient of the 2016 Research Award by National Alliance for Mental Health.
A major focus of his research is understanding how autoreactive germinal centers are regulated; and how peripheral autoimmunity can affect neuropsychiatric behavior.  Moreover, his research includes understanding how changes in the regulation of the complement system in the brain can underlie diseases such as schizophrenia.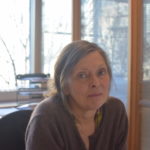 Postdoctoral Fellows
Yingying Zhang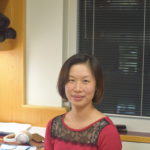 PhD in Molecular and Cellular Biology, Harvard University 
Email: yingying.zhang@childrens.harvard.edu   
By applying a newly developed technology called MERFISH (Multiplexed Error Robust Fluorescent in-situ Hybridization), I am interested in addressing the following questions: 1) which brain cell types express complement components? 2) where in the brain and when during development are they expressed? 3) how does C4 deficiency or C4 overexpression affect the transcriptional landscape in the mouse brain? The ultimate goal is to understand the role of C4 and the complement pathway during brain development and how mechanistically C4 overexpression can contribute to schizophrenia   
Carlos Castrillon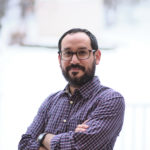 PhD in Life Sciences from Universite Paris Diderot, France
Email: carlos.castrillon@childrens.harvard.edu   
During the immune and autoimmune responses, B cells in the germinal center undergo clonal expansion, mutation and selection by interacting with stromal cells and T cells. Germinal center B cells are selected by their capacity to bind foreign or self-antigens.
I'm interested in studying how much of the diversity of germinal center B cells translates into effective memory B cells and antibody-secreting plasma cells.
Esra Yalcin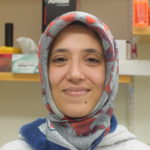 PhD in Neuroscience from Istanbul Medipol University 
Email: esra.yalcin@childrens.harvard.edu 
My project is focused on understanding the effect of C4A copy number variation on schizophrenia development by correlating genetic analysis and synapse density analysis in a C4A humanized mouse model and postmortem brain tissue. 
Ajitanuj Rattan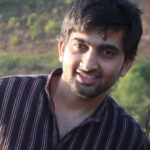 PhD
Email:ajitanuj.rattan@childrens.harvard.edu 
Generation of autoantibodies by auto reactive B cells is one of the major hallmarks of autoimmunity. Apoptotic cells are major source of autoantigens and inefficient clearance of apoptotic cells is central to activation of auto reactive B cells. I am interested in understanding the role of a newly identified complement receptor, NRP1 (CD304) in apoptotic cell clearance (immune complexes) and its implication in regulation of autoimmunity.​​
Siti Rahmayanti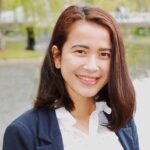 MD Universitas Gadjah Mada, Yogyakarta, Indonesia
 Email: siti.rahmayanti@childrens.harvard.edu 
My project explores B cell primary immune responses within autoimmune environment through characterization of their intrafollicular (germinal center) vs. extrafollicular (plasma cells) compartments.
Graduate students 
Yi Dan (Danni) Zhu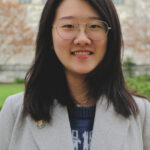 PhD student in Virology. Harvard University 
Email: yidan.zhu@childrens.harvard.edu 
I am interested in understanding the mechanisms behind persistent autoantibody production in SLE and how innate immune sensors regulate autoreactive memory B cell activity. 
Chongyang Wu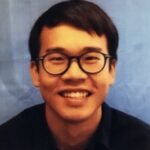 Master Student, Immunology, Harvard University
Email: chongyang.wu@childrens.harvard.edu 
My project is to elucidate the role of Complement C3 in brain development and complement regulation using multiplexed error-robust fluorescence in situ hybridization (MERFISH).
Elliot Akama-Garren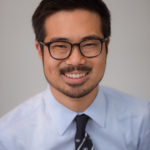 MD/PhD student in Immunology. Harvard University
Email: Elliot.akama-garrenl@childrens.harvard.edu 
I'm interested in understanding how interactions between T cells and auto reactive B cells alter the balance between tolerance and autoimmunity.
Ernest Aw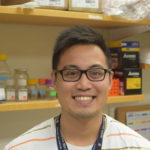 PhD student in Immunology. Harvard University 
Email: ernest.aw@childrens.harvard.edu   
I am interested in interferon-α (IFNα) dependent modulation of the central nervous system (CNS) and its resulting effects on behavioural phenotypes.
Technicians 
Minghe Ma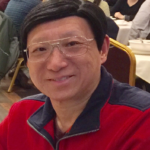 Research technician 
Email: minghe.ma@childrens.harvard.edu   
Melis Yilmaz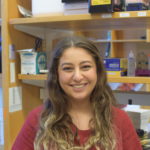 Research Technician
Email: melis.yilmaz@childrens.harvard.edu 
Diana Pascual
Animal Technician
Email:diana.pascual@childrens.harvard.edu 
Former Lab Members
Ming Zhang PhD
Rob Barrington PhD
Ama Agyemang MD/PhD
Isaac Chu PhD                                                                                             
Matt Woodruff PhD
Young-A Kim PhD
Michael Kulinoski PhD
Lisa Pitcher PhD
Santiago Gonzalez PhD
Melissa Turman PhD
Prya Chatterjee PhD
Kaysa Prokopec PhD
Caroline Herndon PhD
Blandine Mercier  PhD
Nishant Dwivedi PhD
Joseph O'Flynn PhD
Esteban Fernandez PhD
Jessica Perego PhD
Balthasar Heesters PhD
Fahd Al Quresha 
Dan Firl MD 
Soren Degn PhD
Abhishek Das PhD
Jonatan Chang PhD
Jessy Presumey PhD
Cees van der Poel PhD
Lea Simoni PhD
Theo van den Broeck  MD/PhD